Hear from the peoplebehind on of the biggest PR stunts in Australian history.
NAB (@nab) will be speaking about how
the campaign came about, how they planned the rollout, the day of launch, how social played a key role, the long tail effects of the campaign and how they managed social media throughout. We'll be hearing from Hillan Klein (Channel
Development Manager), Kate Thompson (Channel Manager –Social Media) & will be MC'd by Yvonne Adele.
For regular SMCMelb attendees we've changed venues to make for a better event overall.
The Panel
Hillan Klein -Channel Development Manager, NAB
Twitter: @hillank
LinkedIn: http://au.linkedin.com/pub/hillan-klein/3/571/799
Hillan is Channel Development Manager – NAB Digital, and is responsible for the strategy to develop NAB's social media channels. He leads the social media servicing function, and has been instrumental in the set up, delivery and implementation of NAB Twitter and Facebook pages. He also works closely with NAB's marketing and PR teams to launch and manage campaigns in the social space, specifically the 'Break up', Student Collective (on Facebook) and recent NAB
Commentator on Facebook.
Kate Thompson -Channel Manager – Social Media NAB
Twitter: @votekatet
LinkedIn: http://au.linkedin.com/in/katethompson1
As Channel Manager, Social Media at NAB, Kate contributes to the strategic direction and content development of NAB's social and digital endeavours from a marketing and communications perspective. Most recently, Kate devised the social component of the digital strategy for the globally-recognised Break Up campaign.
Event MC, Yvonne Adele – Ideas Culture
Twitter: @ideasculture
LinkedIn: www.linkedin.com/in/yvonneadele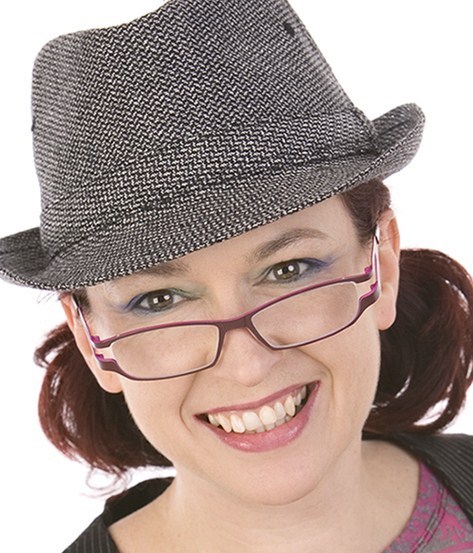 Eventlocation (We've changed venues to make for a better event overall.)
The Toff
Level 2, 252 Swanston St
Campaignbackground (Thanksto Smart Company)
"NAB's huge attempt to differentiate itself from Australia's other big four banks has quickly become an early candidate for marketing campaign of the year – and with good reason.
In today's media-saturated world grabbing consumers'attention for more than 30 seconds is hard enough and extending a campaign overfour or five days is no mean feat.
The bank's campaign started on Friday with what looked likean errant tweet from one of NAB's corporate Twitter accounts suggesting thatthe tweeter was preparing to have a difficult break-up conversation.
Next morning The Daily Telegraph carried an exclusive storyabout NAB's intention to pay subsidies up to $700 to assist customers switchingmortgages from the Commonwealth Bank and Westpac to pay exit fees.
The next business day – Valentine's Day – the bank launchedits "break-up" campaign, declaring it was breaking out of the big four banking group to go it alone.
That was followed up
on Tuesday with a plethora of stunts.
CDs were given away at railway stations with break-up songs,signs were scrawled on footpaths, planes and helicopters carried banners andactors performed mock break-ups around the country, with many of the stuntsfilmed and placed on YouTube to continue the campaign.
The cost of the campaign will probably run into millions ofdollars, but the effectiveness of the multi-media blitz suggests that NAB gotits money's worth.
But what can SMEs learn from the campaign? Here are fivemarketing lessons we've extracted:" Read more about the campaign on Smart Company
FollowSocial Media Club Melbourne
Website: http://socialmediaclubmelbourne.com
Facebook: https://www.facebook.com/smcmelb
Twitter:
The Social Media Club Melbourne is a volunteer not for profit and events are organised by @nikski,@trevoryoung, @simontsmall and @timbeveridge.
Hashtag for event#SMCMELB