On your marks, get set, go!
Our first event for 2015 showcases one of the most successful sporting brands in Australia for a discussion on all things social media. You'll be hearing from Nike about how they engage Australians using social media. Locally, Nike's Social Media Manager oversees 7 local Facebook pages: Running (AU&NZ), Sportswear, Football (AU&NZ), Skateboarding and Women!
Also joining us is 7-Eleven and Slurpee, who over the years have built a flourishing community of passionate fans 1 million+ strong. You'll be hearing from their agency's Social Media Manager about how they develop great content and campaigns to connect and engage with their audiences, as well as adopting newer and emerging technologies to continually innovate.
Whether you're an elite social media athlete or a newbie in training, you'll walk (or jog) away from this event having learnt something. Oh and no need to worry about hydration, you'll only ever be a few metres from a drink at the bar.
Please join us and your fellow Melbourne social media specialists and enthusiasts for what will be a fascinating discussion in and around the world of how Nike, 7-Elevem & Slurpee are using social media to engage with their customers.
THE PANEL
Emma Mulquiney
Social Media Manager, Nike Australia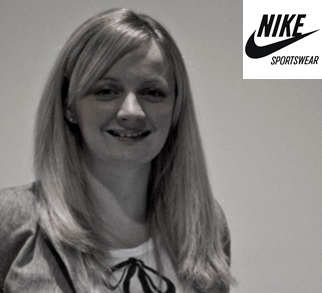 Emma Mulquiney is perhaps the only Social Media Manager in Australia who is allowed to wear lycra to work.  Currently heading up social media and content creation at Nike Australia, she is lucky enough to work with some of the best digital brains in the world, across international sporting events including Nike She Runs, the Australian Open tennis and the World Cup. She also personally swears by the Nike+Training Club App.
She's been doing all things Internet for over 8 years, with gigs as the resident digital guru at Southern Cross Austereo, MYOB and The Body Shop on her resume. When she's not saving the world from Facebook disasters, she's got her hands full raising a Staffy, is working her way through all of the flavours at Messina and really likes talking about herself in the third person.
Filip Sarna
Social Media Manager at Huckleberry Agency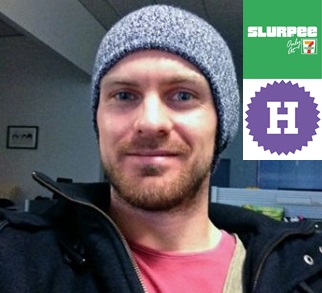 Fil heads up the social media team at full service integrated media agency Huckleberry Agency.
Over the years he has been involved in overseeing the online community growth and engagement of some of Australia's biggest brands, including Bakers Delight, Medibank, Priceline Australia, BMW, The Good Guys, Heinz, John West, Birds Eye, and many more.
Recently Fil and his team has been leading and implementing the social media strategy and content for 7-Eleven and Slurpee. Through clever bespoke content, innovative uses of social platforms, tight integration with store-level activity, and quirky implementation of emerging technologies, Fil and his team has built a thriving passionate community of fans and receptive consumers.
Before joining Huckleberry Agency, he community managed Simplot's various brands, was a Social Media Analytics & Engagement Analyst at Thinktank Social, and various other social media consulting roles.

Your event  MC – Yvonne Adele
Social Media Producer / Conference Speaker. Founder of Speaking School
Social media creator/curator/collaborator and community manager at YvonneAdele.com – follow her on Twitter @Yvonne_Adele.
A big warm THANK YOU to 2 of our committee members who are leaving us this year…
Rebecca Hay and Emily Naismith have been part of our team pulling the events together for over a year and are now heading off to focus on their work projects. We will be announcing new committee members at the next event. But for now – BIG HUGS, HUGE THANK YOU to Bec and Em.
OUR SPONSOR – CLEMENGER BBDO
We want to continue to help Melbournians learn more about social media for free, and we can't do this without acknowledging our awesome sponsors. Clemenger BBDO Melbourne is the proud sponsor of Social Media Club Melbourne in 2015. Clemenger BBDO is a full-service creative agency with a creative led social media team who work on some of the most successful social media brands in Australia. Recent social media campaigns by Clemenger BBDO include the NAB 'Footify' campaign and Tourism Victoria's 'Remote Control Tourist'.
MORE ABOUT #SMCMelb
Social Media Club Melbourne's mission is to connect media makers from around the world to advance media literacy, promote industry standards, encourage ethical behaviour and share the lessons they have learned. Social Media Club brings together journalists, publishers, communications professionals, artists, amateur media creators, citizen journalists, teachers, students, tool makers, and other interested collaborators. Essentially the people who create and consume media who have an interest in seeing the 'media industry' evolve for everyone's benefit. We look forward to meeting you and sharing the love at one of our free events!
The Social Media Club Melbourne Committee are @nikski, @Yvonne_Adele and @andycronin. And you can follow us on Twitter at @smcmelb.